Come & See
Brief reflections on the week's Scripture readings
---
Week of May 26, 2013
---
The Word…
Thus says the wisdom of God:
"The LORD possessed me, the beginning of his ways…,.
before the mountains were settled into place,
before the hills, I was brought forth;
while as yet the earth and fields were not made,
nor the first clods of the world.
"When the Lord established the heavens I was there…
I was his delight day by day, playing before him all the while,
playing on the surface of his earth; and I found delight in the human race."
(excerpted from Prv 8:22-31)
Pondering the Word…
With all this talk of Wisdom playing and God delighting in her, I can't resist the humor in this translation of verse 26: Wisdom preceded the hills and fields and "the first clods of the world!" (The Hebrew word is "aphar" which means loose earth or soil.) Wisdom outpaces most of us "clods of the world" even still!
The author of Proverbs presents Wisdom in a fresh, wonderful way. When we hear the word "wise" used to describe a person, we tend to think of someone older, learned, but perhaps a bit stodgy; gentle, but calm and reserved. Wisdom—the Spirit of God—is portrayed in Scripture as a woman there before time, and with God forming the heavens and earth. Wisdom is creative and unencumbered. She recognizes the fullness of creation and delights in the wonder of earth and its inhabitants. Unlike the way women are portrayed in other parts of Scripture (and unfortunately still viewed by some of the more "cloddish" among us), Wisdom is the breath and freeing Spirit of God.
And God knows…we need her today more than ever.
Living the Word…
We would all do well to take a lesson from Wisdom. Amid our world of "can'ts" and don'ts," and "have tos" and "shoulds"…when was the last time you allowed yourself to be truly delighted by God's creation? Spend time this week unencumbered by the ever-present to-do list. Delight in God and God's world as God delights in you.
---
May 27: To the penitent, God provides a way back, he encourages those who are losing hope… (Sir 17: 20-24)
(In the Catholic Lectionary, we continue the OT readings from Sirach. I encourage you to spend time with this wonderful book, even if it's not part of your standard readings.) I love the image of God providing "a way back" to those sorry for their sins. But I also love the idea that God encourages those losing hope to move forward. This is wise advice. In order to move ahead with our lives, we often have to go back, to be forgiven or to offer forgiveness to those who have hurt us. There's an expression, "There's no future in the past." This is true if we cannot learn from and let go of what has passed. Are there things you're holding onto? Go back to God. It's the only way to move forward.
---
May 28: Offer to God praise as your sacrifice…He that offers praise as a sacrifice glorifies me. (Ps 50)
What does it mean to offer praise as sacrifice? I guess missing an event in favor of attending church could be considered a sacrifice, but I don't think that's it. To offer praise as sacrifice means we recognize the power of God in our lives. We sacrifice our smallness, our egos, our desire to control every detail in deference to God's majesty. Ideally, we do this not in resignation but with great joy. We revel in our weakness and rejoice in our dependence on the Most High. Offer true praise to God today. "Halleluiah, we are inadequate!"
---
May 29: Give new signs and work new wonders. (Sir 361-17) "the Son of Man… will be handed over to the Gentiles who will…put him to death, but after three days he will rise." (Mk 10: 32-45)
We always want God to give us signs and work wonders, but usually according to our terms. For Jesus' disciples, the signs and wonders they envision are quite different from what Jesus describes. We might have in mind wonders we'd like to see. Or perhaps we try to read the signs to support our worldview. We are wise to remember God's ways are not our ways. What might appear tragic opens the door to resurrection. Be aware of the signs around you, even if they don't match your expectations. Be open to the wonders of God's way.
---
May 30: How beautiful are all his works! The universe lives and abides… to meet each need, each creature is preserved. All of them differ, one from another, yet none of them has he made in vain; for each in turn is good. (Sir 35:1-12)
In my parenting workshops, I advise parents to think of their kids as unique, not special. As anthropologist Margaret Mead tells us, each of us is unique—just like everyone else! The word "special" conveys that one is set apart from the rest. We don't help our children's development or self-image—even those have real, diagnosed special needs—if we are too focused on what sets them apart rather than on the unique gifts God has given them for the good of others. Ben Sira reminds us nothing in God's creation has been made in vain. All is good. Can you imagine how wonderful our outlook might be if we really looked at creation this way?
---
May 31: "Brothers and sisters: Let love be sincere… anticipate one another in showing honor." (Rom 12:9-16)
In the Catholic tradition, today is the Feast of the Visitation of Mary to Elizabeth who has conceived a child late in life. Mary, pregnant herself, learns of Elizabeth's condition and travels a distance to support her cousin. She anticipates Elizabeth's needs and honors them. I love Paul's words here, to "anticipate one another." Most of us go through our days locked in our own world, unaware of others. We may be on our guard, but rarely do we anticipate with honor the needs of those around us. If there's one lesson I hope I've imparted to my children, it's that "everyone has their story." Today, be like Mary. Learn the story of another. Anticipate their needs and honor them. Love sincerely.
---
Jun 1: The elders approached him and said, "By what authority are you doing these things? (Mk 11:27-33)
I see the elders after this exchange with Jesus cursing under their breath at being ensnared by their own trap. They're aghast at the audacity of this carpenter from Nazareth. They're not accustomed to being confronted and questioned like this and are enraged at such disrespect. But the truth will not be suppressed. Don't be afraid to speak the truth or challenge the elders. Listen to Wisdom. Let her be your authority and guide.
---
"Come and See!" Reflections are available at http://www.preacherexchange.com/comeandsee.htm
To receive "Come and See" via email, send a request to ehireland@loyola.edu
---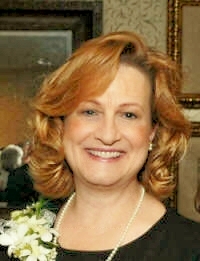 Elaine Ireland has a passion for working with parents and anyone who struggles to maintain a sense of God's love and peace amid the day-to-day challenges of life. She has a master's degree in Spiritual and Pastoral Care from the Pastoral Counseling department at Loyola, Maryland, with a focus on developmental psychology and spiritual guidance. Rooted in Ignatian spirituality, she is a writer, retreat and workshop leader, and presenter on topics such as pastoral parenting, "letting go," and finding the spiritual in the midst of everyday life. She lives in Ellicott City, Maryland with her husband, Mark and children, David and Maggie.
We hope you enjoy "Come and See!" and we welcome your input. Please contact Elaine Ireland at ehireland@loyola.edu with questions, comments, and responses.
© 2009, Elaine H. Ireland - Images@FaithClipart.com
---
Up to 6 weeks of "Come and See!" reflections are saved here.
The latest is always listed first.