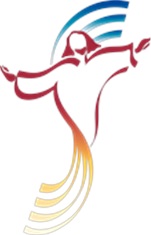 Provisions for the Journey to Bethlehem

Week of December 3, 2023

ADVENT WEEK 1
---
Each Advent, I pick a theme I hope to incorporate into these reflections. This year, as the Spirit leads,
we will be Looking for the Light in the Darkness.

Sunday, December 3: "Lord, make us turn to you; let us see your face and we shall be saved" (Ps 80). "O God, bring us back and light up Your face that we may be rescued" (Hebrew translation).
Gosh, I like the Hebrew translation so much better! Today's reading from Isaiah makes the people sound like a bunch of naughty kids, ever ready to blame their missteps and woes on God. Even the NAB translation of the psalm asks that God "make"" us turn to see his face. "Nope, we are not responsible for the disobedience, nor are we capable of returning to God on our own." This is immature faith, and surely not the faith we want to hold. In the Hebrew version, we instead pray to God, implore God to bring us back, to guide us by the light of his face…God's face, always illuminated by mercy.
Provision—Look for (or bring!) the light of God's face: In the gospel today, Jesus admonishes us to be watchful and alert. While I don't really like the threatening tone of these words, I am wise to heed them, especially at the outset of this busy season. I can quickly lose focus on the awesome significance of Christmas, or become enthralled with the warm images of the Nativity, forgetting that "within the manger lies the cross." Let's make an effort this Advent to be on the lookout for the light of God's face, not just in the images of the Christ Child, not just in merriment, but even more so, in places of darkness you encounter. And remember, you may be the very one who brings that light into the dark.
Monday, December 4: The mountain of the LORD's house shall be established…All nations shall stream toward it…They shall beat their swords into plowshares and their spears into pruning hooks; One nation shall not raise the sword against another, nor shall they train for war again (Is 2:1-5). "Pray for the peace of Jerusalem" (Ps 122: 6).
Some of you may know I've been writing these reflections for 15 years, so there are times when I "recycle" ones that seem pertinent to the current day. Here's something I wrote in 2012. Unfortunately, things are even worse now, with the awful addition of terrorist attacks. But our prayer remains the same:
"As I am writing this, violence between Israel and Palestine continues. By the time you read this, I pray a peaceful resolution has been found so the children of both countries can sleep without fear. It seems the world has grown weary of this ongoing conflict; it no longer gets the attention in prayer it needs and deserves. The situation is fraught with political and religious overtones. It's easy to forget the victims of rocket attacks and shelling are most often the poor, the women and children, those who simply want to live their days in peace and quiet. I imagine Jesus weeping for Jerusalem now as he did before his passion, saying: 'If this day, you only knew what makes for peace' (Lk 19:42).
Provision—Pray for peace: Peace for Jerusalem cannot happen without peace for the entire region. Our political opinions shouldn't keep us from praying for all of God's children. God listens with both ears, and if we pray for one side and not the other, our prayer is incomplete. As the psalmist reminds us, "because of the house of the LORD our God, I will pray for your good." Pray today for the good of everyone in this troubled part of our world" (Ireland, 2012).
Tuesday, December 5: "The Spirit of the LORD shall rest upon him: a Spirit of wisdom and of understanding, of counsel and of strength, of knowledge and of fear of the LORD, and his delight shall be the fear of the LORD" (Ps 72).
The Hebrew translation reads, "his very breath [is] in the fear of the Lord." Of course, we know "fear" in the Biblical sense means overwhelming awe, which I guess could easily turn frightening if we don't trust the source of that fear or are in the business of doing things to betray that trust. This passage says that "this shoot from the stump of Jesse"—what Christians believe to be Jesus—will be blessed from the get-go, not needing to experience God's love and mercy and power to know it at his depths, but being instilled with it in his being, the very source of his life and his delight!
Provision—Delight in the fear of the Lord! Most of us had to learn the meaning of this concept of fear of the Lord, and unfortunately, for many, it was more like the anxious and frightening sort of fear, something we needed to grow out of and accept. The second stage of this growth is letting go of our egos and need for control, and actually delighting in the knowledge that our lives are in God's hands. Unlike the immature faith we talked about Sunday, this kind of fear is empowering as we accept it with the unconditional love of the Lord. Do you delight in the awesomeness of the Lord? Are you amazed that so awesome a God knows and loves you? With your very breath, praise God!
Wednesday, December 6: "Even though I walk in the dark valley I fear no evil; for you are at my side with your rod and your staff that give me courage. …Only goodness and kindness follow me all the days of my life" (Ps 23).
We've all heard this psalm so many times, we may not realize it is entitled, "Lord, Shepherd and Host." It is used frequently at funerals, so we might associate it with mourning. But have you ever tried to visualize some of the images this psalm inspires? I see in my mind's eye two people walking together—one carrying a tall walking stick—heading into a dark, but lush valley. A stream of beautiful light—the light of goodness and kindness—follows in their wake, making a path behind them, illuminating the way for those who are to come. It is, for me, a warm and comforting image.
Provision—Look for the light in the words of scripture. You may be familiar with Lectio Divina, reading and reflecting on a scripture passage and meditating on a word or phrase that speaks to you. You can do this with images as well—Visio Divina—either using your imagination, like I described above, or an actual piece of artwork. Advent/Christmas is a great season to try this, given the wealth of artistic renditions of the Annunciation (Henry Ossawa Tanner's is my favorite), the Visitation, the Nativity, and Epiphany. I encourage you not to dismiss this, saying you don't have an imagination. Of course you do! It is God-given! Allow for silence and let your mind's eye to wander. Look for the light.
Thursday, December 7: "The LORD is God, and he has given us light" (Ps 118).
I live on the east coast of the United States, and the winter solstice—the day with the shortest amount of sunlight—is just two weeks away. It's curious: when most of creation is hibernating, Christians are running around like mad, all so we can sing "Silent Night" on December 24! My husband always reminds me on the day after the solstice that the "days" are getting longer now. There is reason to hope!
Provision—Look for the light that shineth in the darkness! Indeed, there is reason to hope! The dark days of winter seem to drag on, which is why it's important to focus on the true light God gives us. The light of our sun is humbled by the light of God's Son! If you struggle at this time of year—and many people do—seek help from a trusted friend, minister, or counselor who can assist you in looking for light. If you have light to share with those in darkness, by all means share it, but do so without blinding them. Be patient and wait for the light within them to begin to emerge.
Friday, December 8: "Hail, full of grace! The Lord is with you."…"Do not be afraid, Mary" (Lk 1:26-38).
"The grace she held in fullness is as grace we hold…And peace that made its quietness in her was peace God gave…she had made a place for it " (John Lynch from Woman Wrapped in Silence). What is your opinion? Do we hold the same grace that Mary held in fullness? What does that mean? That we too can be bearers of God? We believe Mary was graced, but as the above quote mentions, she made a place for that grace, that peace. And she made a choice to let go of any fear and trust God's promise. Have we made a place for the grace to be Christ-bearers?
Provision—Look for the light of grace within: What if you were to ask God: Can I too be a bearer of Christ? What do you think God would say to you, you as one made in God's image and likeness that he found to be very good? Even if you look within and see darkness, God sees the light of grace burning in you. By making a choice to accept the reality of this grace, we can then find peace, humility, and the courage to be Christ-bearers. Ask Mary today to help you believe in the light of grace within you.
Saturday, December 9: "The light of the moon will be like that of the sun and the light of the sun will be seven times greater like the light of seven days" (Is 30:19-21, 23-26).
Scholars say the "light of seven days" hearkens back to the story of creation. The cosmic image foretells the renewal of creation. Christians might liken this to the brilliant light in Revelations. So it's intriguing to think when God did indeed come to earth to live among us, he did so under the cover of night. Not with a blazing sun to blind us, but a bright star to guide us.
Provision—Look in the face of Jesus to find God's light: In Exodus, God says, "no man shall look upon my face and live" (33:20). But, as promised through the prophets, God did show his face to us. Pray today looking at the face of Jesus and see the light we are to live by. "The face of Christ…shows us the one thing we need to know—the character of God" (P.C. Simpson).
---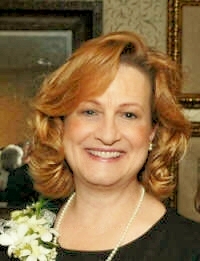 Elaine Ireland has a passion for working with parents and anyone who struggles to maintain a sense of God's love and peace amid the day-to-day challenges of life. She has a master's degree in Spiritual and Pastoral Care from the Pastoral Counseling department at Loyola, Maryland, with a focus on developmental psychology and spiritual guidance. Rooted in Ignatian spirituality, she is a writer, retreat and workshop leader, and presenter on topics such as pastoral parenting, "letting go," and finding the spiritual in the midst of everyday life. She lives in Ellicott City, Maryland with her husband, Mark and children, David and Maggie.
---
We hope you enjoy "

Come and See!

" and we welcome your input. Please contact Elaine Ireland at

ehireland@gmail.com
with questions, comments, and responses.
---
© 2009 - 2023, Elaine H. Ireland - Images@FaithClipart.com
---
---