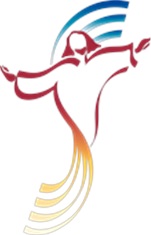 ---
The Word…
Moses said: "Remember how for forty years now the LORD, your God, has directed all your journeying in the desert, so as to test you by affliction and find out whether or not it was your intention to keep his commandments. He therefore let you be afflicted with hunger, and then fed you with manna, a food unknown to you and your fathers, in order to show you that not by bread alone does one live, but by every word that comes forth from the mouth of the LORD" (from Dt 8:2-3, 14b-16a). "This is the bread that came down from heaven. Unlike your ancestors who ate and still died, whoever eats this bread will live forever"
(from Jn 6:51-58).
---
Pondering the Word …
A subtle theme emerges from the readings this week: the movement from the old covenant, "the food unknown to your fathers," to the new covenant, sealed by the "living bread." The movement from a testing, punishing God, a God of the Ten Commandments, to a loving and merciful God, a God of the Beatitudes that blesses those who struggle. A God that doesn't appear on a holy mountain to a select few but resides in each of us through the Holy Spirit.
It seems to me a lot of people are stuck in the old covenant: a covenant that assumes we control a punitive God by our actions; that, like the ancients, believe by our sinful behavior, we bring down the wrath from the heavens until we whine and cower enough for God to relent. (I'm amazed at how often I still hear this from people experiencing difficulty or loss who assume God is punishing them for sins of the past.)
I wonder if and when we will be mature enough in faith to recognize and follow the Spirit within, to accept the unconditional love of God whose mercy endures forever. I wonder if and when we will finally understand that all that is asked of us is "to act justly, love tenderly, and walk humbly with your God" (Mi 6:8).
Living the Word…
Before you have a fit, no, I am not dismissing the Ten Commandments. They are foundational to Western civil society and were a crucial step in anthropological development. And it is a shame, and frankly, quite embarrassing that, as a species, we still have so much trouble adhering to them! But we are talking about spiritual maturity here. Are we still naughty children who rail against being told what we are not supposed to do, and then expect punishment or penance as a means of atonement when we do wrong? Or are we allowing our faith to mature, to understand that the one thing that underlies everything is the lesson Jesus taught us by his life: Love.
---
<![if !mso]>
Mon, Jun 12: (Mt 5:1-12).
Reflection/Provision: BLESSED ARE YOU…when you are weighed down by the challenges of life, but still have hope and find comfort in the Lord;…when you grieve for lost loved ones, for cherished institutions, for the passing of years, for predictability and constancy;…when you put aside your own needs in favor of the needs of others;…when your desire for justice impels you to work for good;…when you show real mercy to someone who has hurt you or doesn't merit mercy in society's eyes;…when you rise above the fray of bad news and evil intent, when you keep love and generosity in your heart despite what you see around you;…when you work to heal divisions within families and communities;…when you are willing to take a risk to do what is right;…when you are true to the real faith in the face of skepticism or those who hijack it for their own benefit. You may not realize how you live the Beatitudes each and every day! Be blissful and be blessed: yours is the Kingdom of heaven, right here, right now.
Tue, Jun 13: "But the one who gives us security with you in Christ and who anointed us is God…[who] has given the Spirit in our hearts as a first installment" (2 Cor 1:18-22). This somewhat confusing passage from Paul's Second Letter to the Corinthians has to do with a change in his travel plans. He explains that his plans are always directed by God and encourages the people to rely on God's plans as well. But what's this about a "first installment" of the Holy Spirit?
Reflection/Provision: "Just so that you know, Lord, we are ready for more installments!" Or are we? The Greek word is "arrabOna," which literally means "pledge." So, God has pledged the Spirit to us. The question is whether we've accepted this first pledge, this initial installment. In this time of awakening of the Spirit, it is well for us to see how much of the Spirit's wisdom we have taken to heart before we go asking for more. See if you can listen for and rely on the Spirit to guide your life today.
Wed, Jun 14: "For the letter brings death, but the Spirit gives life. Now if the ministry of death… was so glorious that the children of Israel could not look at the face of Moses… how much more will the ministry of the Spirit be glorious?"
(2 Cor 3:4-12).
Reflection/Provision: I imagine Paul's words, referring to "the letter of the law" as "the ministry of death," causes quite a ruckus. Who wants to hear their faith practice referred to in such words? But it is serious food for thought for those who take a checkbox, "Thou shalt not" approach to their lives. Jesus didn't dismiss the commandments but instead summed them up with one word: Love. Love God, love others, love yourself. All three are essential. You can't really love God unless you love others and yourself. And if you love others and yourself, whether you believe in God or not, you participate in and add to the wholeness of the universe. Consider your own life: Do you live by the "thou shalt nots," or do you strive to love all?
Thu, Jun 15: "Now the Lord is the Spirit and where the Spirit of the Lord is, there is freedom" (2 Cor 3:15-4:1, 3-6).
Reflection/Provision: Great verse for our focus on the Holy Spirit! Are you free? I ask myself and occasionally can give a resounding "YES!" But if I'm honest, I'm more often inclined to answer, "Well, sort of." Sometimes, I am able to hand the reins over to the Spirit, but usually, I'm trying to hold on to some control. As you go through your day, as you encounter potholes or detours, see if you can free yourself and let the Spirit lead.
Fri, Jun 16: "God is love, and whoever remains in love remains in God and God in him" (1 Jn 4:7-16).
Reflection/ Provision: If there is one saying, one prayer that I hope for all God's creatures, for Mother Earth, and for the vast universe, this is it. The older I get, the more I see that all the rules and regulations and doctrines and dogmas we have put into place over the centuries, the more fractured we have become, and the more we violate the Body of the Universal Christ. This is my prayer each morning: "Give me the grace today to remain in your love." And my prayer each night: "How well did I love God, others, and myself today?" I give praise for the times God gave me the grace to love, and I ask for mercy for the times I failed to love. If there are times you feel overwhelmed and confused in the realm of faith, go back to these few words. Ground yourself in love.
Sat, Jun 17: "Not according to our sins does he deal with us, nor does he requite us according to our crimes" (Ps 103).
Reflection/Provision: A good bookend to follow up on our reflection on Sunday. "The theology of forgiveness that pervades this psalm…as long as Israel is…committed to upholding its pact with God, whatever trespasses, however egregious, it may have committed will not be held against it by God" (Robert Alter, The Hebrew Bible, Vol 3, 2019, p. 240). If you still struggle, thinking you control God's punishment and love by what you do, let it go. Yes, of course, we seek forgiveness and make amends when we can, but God's love is constant. It does not ebb and flow, it does not change. Like the prodigal's father, God and God's mercy eagerly await your return.
<![endif]>
---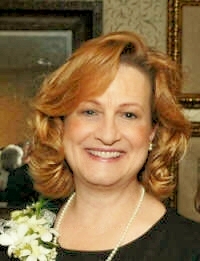 Elaine Ireland has a passion for working with parents and anyone who struggles to maintain a sense of God's love and peace amid the day-to-day challenges of life. She has a master's degree in Spiritual and Pastoral Care from the Pastoral Counseling department at Loyola, Maryland, with a focus on developmental psychology and spiritual guidance. Rooted in Ignatian spirituality, she is a writer, retreat and workshop leader, and presenter on topics such as pastoral parenting, "letting go," and finding the spiritual in the midst of everyday life. She lives in Ellicott City, Maryland with her husband, Mark and children, David and Maggie.
---
We hope you enjoy "

Come and See!

" and we welcome your input. Please contact Elaine Ireland at

ehireland@gmail.com
with questions, comments, and responses.
---
© 2009 - 2020, Elaine H. Ireland - Images@FaithClipart.com
---