Dear Preachers' Exchange Readers:
Greetings! I am honored to be able to share my thoughts with you each week through the "Come and See" reflections. It has been wonderful to hear from some of you, and I am grateful to Father Jude and Brother Chuck for supporting my ministry.
Last year, for Advent and Lent, "Come and See" took a hiatus, and I instead wrote brief daily reflections called "Provisions for the Journey," based on the lectionary. I considered producing a book for this Advent but didn't want to incur costs or have to charge for copies of the booklet. So instead, we will again be offering these daily reflections, produced on one page, back and front, a week in advance so that if parishes and congregations choose to, they can copy these for their use, free of charge. I just ask that you honor my copyright.
If you do choose to use these reflections, or if you enjoy "Come and See," would you consider making a small one-time donation to support Preachers' Exchange so that Father Jude can continue this ministry? If you can, it would be greatly appreciated. Just click on the "Donations" tab at the bottom of the column on the left. Thank you and blessings on you as you spread the Good News!
With love from,
Elaine Ireland
---
---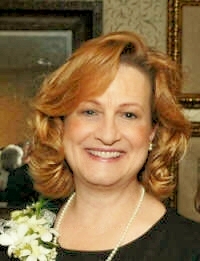 Elaine Ireland has a passion for working with parents and anyone who struggles to maintain a sense of God's love and peace amid the day-to-day challenges of life. She has a master's degree in Spiritual and Pastoral Care from the Pastoral Counseling department at Loyola, Maryland, with a focus on developmental psychology and spiritual guidance. Rooted in Ignatian spirituality, she is a writer, retreat and workshop leader, and presenter on topics such as pastoral parenting, "letting go," and finding the spiritual in the midst of everyday life. She lives in Ellicott City, Maryland with her husband, Mark and children, David and Maggie.
We hope you enjoy "Come and See!" and we welcome your input. Please contact Elaine Ireland at ehireland@loyola.edu with questions, comments, and responses.
© 2009, Elaine H. Ireland - Images@FaithClipart.com
---
Up to 6 weeks of "Come and See!" reflections are saved here.
The latest is always listed first.