FIRST IMPRESSIONS

FIRST SUNDAY OF ADVENT

-C- NOV. 28, 2021

Jeremiah 33: 14-16; Psalm 25; I Thess. 3: 12-4:2; Luke 21: 25-28, 34-36

by Jude Siciliano, OP

Dear Preachers: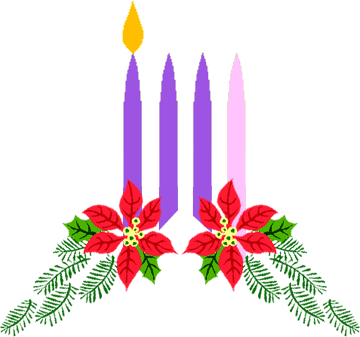 PRE-NOTE:

Friends, each Advent we post an appeal for support for our "Preacher Exchange" webpage and our email "First Impressions." But, considering the financial strain so many of us are experiencing, I decided to put the appeal off till Lent, when I hope things have improved for all of us. Then I will come back with open hands extended!

Meanwhile, we have posted an Advent prayer on this webpage:

Also, go to:

https://preacherexchange.com/ and click "Quotable." You might also want to check out past quotes listed below on that page.
---
---
PART TWO
"Lord knows!" It's a shorthand response when we are asked a question and don't have an answer, or even a clue. "When will John stop smoking?" "Lord knows!" "When will the Jets win another Super Bowl?" "Lord knows!"
As we begin the Advent season we recall more serious and persistent questions: "When will there be justice on the earth? When will wars cease and military weapons be melted down to farm equipment to feed the hungry? When will the poorest countries get the vaccine? When will Christ return to bring about the fullness of God's kingdom?" "Lord knows!" We may not have the answers to these questions, but God seems to have a plan not to let bad things go on and on. God will do something about the way the world seems tilted in favor of the already-powerful and abusive.
The gospel promises that Jesus will return. Some people have tried, through calculations, supposedly based on biblical revelation, to precise the exact day of his return. They probably read today's gospel and observed events on earth – pandemics, earthquakes, wars, tidal waves, global warming, eclipses of the sun and moon, etc. and figured they knew precisely the moment of Jesus's arrival. They were wrong; we are still waiting. Obviously the biblical description of Jesus' return isn't meant for people prone to mathematical calculations. Instead, it speaks to our hope and what we do while we wait.
Because of their faith Luke's community was enduring terrible suffering and was anxious to see the end of it all with Jesus' immediate return. They were disappointed. If he had returned those first Christians could have said to their contemporaries, "See, we told you so!" They would have looked less foolish in their faith. Instead, they had to hold on to their belief despite the negative signs they were enduring – persecution, ridicule and their own doubts.
And what about us? We are still waiting. Does our faith also seem gullible and naïve to our unbelieving world? To our neighbors and co-workers? To our families? If Jesus doesn't come back soon how can we prove the validity of our faith to observers? While Jesus has not returned to draw the final curtain, still one proof that he is already with his church are the signs of his presence. Jesus may be a long time in coming, but he certainly is already present when his disciples mirror his extraordinary acts like: forgiving the offender; dedicating their lives to caring for the poor and infirmed; challenging world powers to pursue peace; sharing the vaccine with the neediest nations; raising a good family under stressful conditions; speaking up to local and national governments for just legislation; struggling to get a health plan for the poor etc.
These are just some ways we can practice what Jesus tells us in today's gospel, "Be vigilant at all times and pray...," until he returns. That's how people will know the already-presence of Christ in the world – by the powerful signs at work in his disciples. As he instructed us, we will practice vigilance till he returns and be on the watch for ways to put into action the faith we profess here in church today.
Does that disappoint us; leave us feeling let down? Where is the spectacular return Jesus promised? We need to open the eyes of our faith and see. There have been Christians whose faith has shown Christ in splendor for all to see: Archbishop Romero, Dorothy Day, Thomas Merton, St. John Paul II (especially in his courageous, infirmed last days), Frances Cabrini, the martyred Maryknoll sisters etc. In a way their lives were spectacular, similar to the gospel's description of Jesus's return – brilliant and obvious to anyone who saw or heard them. ("And then you will see the Son of Man coming in a cloud with power and great glory.")
Nevertheless, everyday Christians live quiet lives that witness to the "great glory" that reflects Jesus' presence. We live our calling as disciples, hoping our behavior reflects his kingdom already present in the world. If we all lived faithful lives of daily discipleship we would be a powerful force for the transformation of the world. Would that hasten Jesus' spectacular return? "Lord knows!" But it certainly would show his already-presence with us.
Jesus tells us "... the powers of the heavens will be shaken." Even those things that feel most secure will collapse. The predictable rhythms of day... following night... following day etc. – the most basic patterns, will be shaken. People who have gone through trauma, staring through a glass partition at a loved one dying from Covid, will attest that their nights and days get confused; sleepless nights, bone-weary days merge so that they have trouble separating day from night. Luke tells us that a similar confusion and collapse will be universal – "coming upon the world"; especially a world that has become "drowsy from carousing and drunkenness and the anxieties of daily life." The former need to cease their dissolute living; the latter shouldn't be so overwhelmed by the daily stresses that they lose sight of Christ's entrance and already-presence in their lives.
The world just might collapse as Jesus describes, perhaps not just because of natural calamities, but the results of human folly and aggression as: we ignore the warnings of global warming; more countries go nuclear in competition with their enemies; terrorists meet clandestinely to subvert and destroy; the ozone layer deteriorates; rivers and lakes become contaminated and seas depleted by our over-fishing, etc. We can't predict God's schedule for the end-time, no matter how much we analyze and overwork these eschatological texts. But we can work as individuals and a religious community to stop the threats to human l existence. We can join our efforts with people of goodwill to cherish the gifts of all people as well as preserve our natural environment upon which all our survival depends.
What comes through the gospel's dire warnings is that, whether our personal or universal world comes to an end, we must be vigilant and "stand before the Son of Man"; do what we must to maintain our faith and keep our focus on Christ. We trust that our God is in charge, not only over our final days, but each and every day till the "Son of Man returns." At that time our confidence in God will be confirmed. Meanwhile we will not be defeated by evil or catastrophe since we have placed our trust in a faithful God who, as Jeremiah has described, fulfills promises. That may be why Luke doesn't emphasize the negative aspects, but the glory of the returning Christ.
Today Luke directs us to the future when God's promises will come to completion and Jesus returns. But we ought not live in the future, though these pre-Christmas days do tend to be overloaded with planning and worrying about how we will celebrate the holidays in a post-pandemic, but deeply wounded world. Instead we are invited to have hope in the future, but invest our energies in the present. Each day we work and look for the coming of Christ in all the events and challenges that constitute our lives.
Click here for a link to this Sunday's readings: