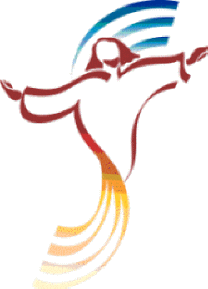 Week of September 19th, 2021
Come and See!
The Word …

"Beloved: Where jealousy and selfish ambition exist,
there is disorder and every foul practice.
But the wisdom from above is first of all pure,
then peaceable, gentle, compliant,
full of mercy and good fruits, without inconstancy or insincerity.
And the fruit of righteousness is sown in peace for those who cultivate peace."
(from Jas 3:16-4:3)

---
Pondering the Word …
As I was praying with today's Scripture, the message to which the Spirit led me is summarized in one word: Expectations.
Expectations about how God shows love and attention to us. Expectations about how we will be "saved." Expectations of who or what God is supposed to be.
The psalmist says he loves God because God listened to him and saved him. What happens if we are not given the outcome we expect? Is our love of God based on God answering our prayers or on making happen what we want to happen?
James addresses the argument of justification: Are we justified by faith in Jesus' sacrifice alone, or are we justified by the good works we do? What if it's neither? What if it's God's will that it doesn't matter and that we don't control it? (Gasp! See tomorrow's reflection.)
Peter has been given the gift of knowing Jesus as the Christ, so immediately his expectations of what that means kick in. We hear in Matthew's version of this story (16:22), Peter doesn't agree with this idea that the Christ will suffer. Jesus blows that expectation out of the water, along with any pride Peter takes in being given the keys to the Kingdom!
In the Buddhist tradition, we learn that much of our suffering has to do with our desires, and that our desires can have a lot to do with our expectations of how things are supposed to be.
To what expectations about God and salvation and the Kingdom do we hold fast? How do we react when those expectations are not met?
---
Living the Word …
Spend time this week looking at your expectations. For many of us, most of the frustration we feel has to do with our "first-world, take-it-for-granted" beliefs about how things should play out. Try to look with God's eyes. What is God's desire for me given the situation in which I find myself? How am I called to surrender to God's will at this moment?
---
Mon, Sep 20: "Whoever among you belongs to any part of his people, let him go up, and may his God be with him."
(Ezr 1: 1-6)
The great Gentile king, Cyrus, has freed the Israelites to go and rebuild the temple in Jerusalem. "Whoever belongs to any part of his people…." We are all God's people, regardless of the name we call God or how we worship. Today's reflection: Do I believe that all of God's creation worship God in the way God intends for them? Do I accept as my siblings those who don't worship in the same way I do? Provision: Let us pray that the wise and generous spirit bestowed on Cyrus will be bestowed upon the leaders of our world so all can be free to worship their God in peace.
Tue, Sep 21: "I urge you to live in a manner worthy of the call you have received…striving to preserve the unity of the Spirit through the bond of peace." (Eph 4: 1-6)
Paul calls upon the Christian community in Ephesus to strive for humility, gentleness, and patience. To be worthy of the call they have received as Christians. Look around at your community. Look inside at your own heart. Today's reflection: Ask yourself: "Are we/am I striving to live in a manner worthy of Christ's call?" Provision: On any given day, at any given moment, most of us can probably answer both yes and no to this question. It takes awareness to approach each situation with an ear tuned to Christ's call. See if you can develop this new habit: If you are faced with a trying situation, take a minute, ask, and discern: "How might Jesus be calling me to respond?"
Wed, Sep 22: "Consider what he has done for you and praise him. In the land of my exile I praise him." (Tb 13:2-4, 7-8)
The Book of Tobit is a curious little book, not found in the Hebrew Bible, whose story line is similar to that of the Book of Job. Tobit endures exile, ridicule, blindness, rejection and yet maintains his faith and praises God even in the midst of his suffering. Today's reflection: When we suffer, most of us pray for God to rescue us. Am I able to praise God when I suffer? Provision: If there is something minor from which you are suffering now, see if you can say a prayer of praise along with your prayer for rescue, despite your suffering.
Thu, Sep 23: This people says: "The time has not yet come to rebuild the house of the LORD."… "Is it time for you to dwell in your own paneled houses, while this house lies in ruins?" (Hg 1:1-8)
Notice how quickly the newly repatriated Israelites seem to forget about rebuilding God's house. You can imagine they are SO excited to be back home and eager to get settled. The ruins of the old temple might be a constant reminder of how far they had fallen. Maybe they avoid rebuilding the temple due to their shame. Who knows? But God says, "Get over yourselves. Remember at whose hand you have been saved and build me a house so that as a community, you can come together as one to worship." Today's reflection: There are three ways to look at scars from the past: dwelling on the pain, the loss, the injury, the shame; ignoring the scars or trying to forget what caused them; or, giving thanks for the healing that has occurred, and starting anew to rebuild. Provision: Pray today for the courage and awareness to recognize and give thanks for God's healing, saving hand.
Fri, Sep 24: "Who is left among you that saw this house in its former glory? And how do you see it now? Does it not seem like nothing in your eyes? …in this place I will give you peace." (Hg 2:1-9)
Following up from yesterday's reading, we hear God saying to the people, "Yes, I recognize that this new structure pales in comparison to Solomon's temple, but don't worry. My glory will fill it nonetheless and you will find peace within its walls." Today's reflection: Are there things from my past—glories and failures—I should leave behind? Old things that need to give way to something new? Perhaps the trappings of the past only serve to weigh me down now. Where will I seek peace today? Provision: See if you can let go of one thing today: a regret, a wish not fulfilled, an opportunity missed. Ask God for the grace of peace to fill whatever void is left.
Sat, Sep 25: "Pay attention to what I am telling you. The Son of Man is to be handed over to men." (Lk 9:43-45)
The literal translation reads, "Store these words deep in your ears!" We hear the disciples don't understand the meaning of Jesus' words and are afraid to ask lest they appear ignorant or worse, hear something they don't want to hear. But I imagine these words echoed from deep within them as the Passion unfolded. Today's Reflection: What things about my faith puzzle me? Am I afraid to ask Jesus about them? Why am I afraid? Provision: Our faith is a mystery, but that doesn't mean we can't talk to Jesus about what puzzles us. Use your questions—even your doubts—as a springboard for deep prayer.
---
We hope you enjoy "Come and See!" and we welcome your input. Please contact Elaine Ireland at
ehireland@loyola.edu
with questions, comments, and responses.
---
To receive "Come and See!" via email, send request to ehireland@loyola.edu.
© 2021, Elaine H. Ireland.
---
Up to 6 weeks of "Come and See!" reflections are saved here.
The latest is always listed first.