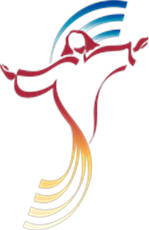 Come and See!
Week of August 11 - 2019
The 19th Sunday in Ordinary Time
---
The Word…
The night of the Passover was known beforehand to our fathers,
that, with sure knowledge of the oaths in which they put their faith,
they might have courage.
Your people awaited the salvation of the just
and the destruction of their foes.
For when you punished our adversaries,
in this you glorified us whom you had summoned.
(from Wis 18:6-9)
---
Pondering the Word…
The Israelites have been told by Moses and Aaron to prepare for the Lord's Passover. They hear the details of what is going to happen. They have "sure knowledge" of the promises and oaths God has made to their forefathers and in which they have placed their faith.
Yet they ask that they might have courage.
Courage when the angel of death appears overhead. Courage to believe in God's promises when the going gets rough, as it will time and time again. Courage to put aside their human fears and reactions and to trust in God's word. Courage to be able to stand firm in hope when things around them are falling to pieces.
They pray for courage. They are going to need it.
As do we.
---
Living the Word…
.
I write this in the sad wake of yet another spate of senseless killings in my country…at least the ones that make the news because of their randomness and scope of loss. This doesn't even take into account the 50 or so people murdered in the US each day, or the thousands slaughtered daily in countries throughout the world.
It's easy to get caught up in fear, or worse, to become apathetic, immune to the horror. Yes, our faith in God's promises sustains us, but that faith is not a hiding place. On the contrary, our faith is what calls us forward, even to the front lines, to be a source of hope and action for the despairing masses.
But our intent must not be for revenge. The second part of today's passage mentions we will be "glorified" when our adversaries are punished. Typical to the time period, God's favor was seen through the destruction of enemies. Glory is God's alone, just as vengeance is God's alone. It is not for us to further the cycle of violence. The only way to confront evil is through love.
And love takes courage, so we pray today for the courage to take a stand, even if it is just to grieve with those who have lost fathers, mothers, siblings, children, friends. Consider in prayer today how you would respond to such loss, and what you might find the courage to do to stem the tide of this madness.
---
<![if !vml]>
<![endif]>Aug 12: "For the LORD, your God, the God of gods… befriends the alien, feeding and clothing him. So you too must befriend the alien, for you were once aliens yourselves in the land of Egypt."(Dt 10:12-22)
The issues of immigration and asylum are so fraught with politics, so infused with hate, it makes my head and my heart spin. So I heed the wisdom of Joshua in this Saturday's reading: 'As for me, I will serve the Lord.' And what does the Lord say to me about this topic? Befriend those who are strangers to my country. Advocate for laws that follow God's directives. Look back and see that, not so long ago, members of my family were aliens as well. If this is a conflicted issue for you, talk to God about the struggle you're having. Pray for guidance.
Aug 13: "I say to you, unless you turn and become like children, you will not enter the Kingdom of heaven." (Mt 28:1-5)
Spend time in prayer today reflecting on what would need to "turn" in you so you could become more trusting, more open, more like a child. The thought of this can make some of us feel vulnerable, naïve, or even frightened, especially if we were abused or mistreated as a child. If this is the case for you, I encourage you to seek pastoral or counseling help to resolve some of your pain, and to know you can rest as a child in Jesus' embrace. If you are a young person on the bridge between childhood and adulthood, really consider this passage. What do you want to take with you as you move forward in your life?
Aug 14: "If your brother sins against you, go and tell him his fault between you and him alone."(Mt 18: 15-20)
Interesting… Jesus says nothing about posting it on social media or tweeting it to the universe. All of us sin. All of us hurt one another. The most powerful thing we can do to promote peace is to talk one-on-one with the person who has hurt us or that we have hurt. Be willing to forgive or to admit wrongdoing and ask for forgiveness. It doesn't mean being a doormat; it doesn't mean crimes go unpunished. But in our day-in, day-out conflicts with others, let's strive to bring about peace one person at a time. Pray with this passage if you are experiencing conflict with another.
Aug 15: "Lord, go up to the place of your rest, you and the ark of your holiness." (Ps 132)
In the Roman Catholic tradition, today is the Feast of the Assumption of Mary. The words of this psalm made me think about God's place of rest. It was upon Mary's breast that God first rested, soothed by the heartbeat he had come to know over those nine months. I imagine many times in Jesus' childhood that he rested upon her lap, comforted after some injury to body or spirit, or just to experience the warmth of her love. I see his broken body, finally at rest after his ordeal, draped across her own body as she holds him one last time. The Feast of the Assumption commemorates and celebrates Mary, the ark of God's holiness, uniting again with her son in a place of eternal love and rest. "Blessed art thou among women."
Aug 16: "I gave you land you had not tilled and cities you had not built, to dwell in; you have eaten of vineyards and olive groves you did not plant." (Jos 24: 1-13)
How do you feel when some thing, some benefit has been handed to you without any work on your part? While we might thank our lucky stars, a lot of us have feelings of guilt or embarrassment. We don't like hand-outs. We like the sense of earning our keep, and indeed, that's an important part of the development of self-esteem (which incidentally is why many people on assistance have such problems breaking out of that trap). But another important aspect of our development is learning to be grateful. Grateful to God for our lives and our gifts. Grateful to those who have supported us along the way. Grateful for the sunrise and for nature and for all the other things we take for granted. A great prayer exercise, particularly when you are feeling frustrated, is to reflect on all God has given you. Keep a daily gratitude journal and write down at least one thing you were grateful for that day. You will be amazed at how your attitude and outlook can change. "When every bone in our body aches we can, at least, thank God we are not a herring." (Quin Ryan)
Aug 17: The people answered, "Far be it from us to forsake the LORD for the service of other gods." (Jos 24:14-29)
'For goodness sakes, Joshua, far be it from us to forsake God!!' Joshua is understandably skeptical and he threatens the people with God's revenge should they stray. Which they do. Time and time again. And which God forgives. Time and time and time again until he decides to show up on earth to demonstrate the depth of his mercy. Far be it from me to ever think I will not stray and serve other gods. And far be it from me to ever doubt the unending love of the one, true God.
---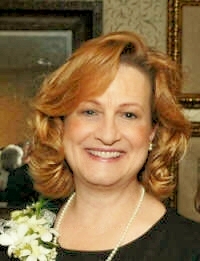 Elaine Ireland has a passion for working with parents and anyone who struggles to maintain a sense of God's love and peace amid the day-to-day challenges of life. She has a master's degree in Spiritual and Pastoral Care from the Pastoral Counseling department at Loyola, Maryland, with a focus on developmental psychology and spiritual guidance. Rooted in Ignatian spirituality, she is a writer, retreat and workshop leader, and presenter on topics such as pastoral parenting, "letting go," and finding the spiritual in the midst of everyday life. She lives in Ellicott City, Maryland with her husband, Mark and children, David and Maggie.
We hope you enjoy "Come and See!" and we welcome your input. Please contact Elaine Ireland at ehireland@loyola.edu with questions, comments, and responses.
© 2009 - 2018, Elaine H. Ireland - Images@FaithClipart.com
---
Up to 6 weeks of "Come and See!" reflections are saved here.
The latest is always listed first.