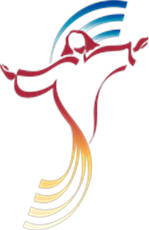 Come and See!
Week of August 4 - 2019
The 18th Sunday in Ordinary Time
---
The Word…
Vanity of vanities, says Qoheleth,
vanity of vanities! All things are vanity!
(from Ecc 1:2; 2:21-23)
Teach us to number our days aright,
that we may gain wisdom of heart.
(from Ps 90)
"Thus will it be for all who store up treasure for themselves
but are not rich in what matters to God."
(from Lk 12:13-21)
---
Pondering the Word…
What matters to God?
Have you ever considering asking God what that means in your life? And how does what you think matters to God align with what matters to you? Take a few minutes right now to consider these questions.
I like to imagine that, at least theoretically, what's important to God is important to me too. But I'm not sure my day-to-day existence really bears that out. I know I don't stop to consider this reality enough during the course of my day.
It's easy to allow generalizations about God and what Scripture tells us matters to God—mercy, compassion, justice, care of those in need—to distract us from looking at our own lives and the specific instances when what we do is not in line with what we claim to believe. We all get caught up in the "vanities" of life.
The Hebrew translation I use says this: "Merest breath, merest breath. All is mere breath." This is borne out in today's psalm and gospel reading. We all die and we will take nothing with us. Sure, it would be wonderful to leave behind a legacy, especially one dedicated to preserving the earth and helping our fellow human beings, but in the end, we will be as naked as we were the day we were born.
Death is our unspoken constant companion, and the companion to every person we encounter each day. This knowledge need not be morbid or fatalistic, but instead provides a healthy perspective to gain wisdom of heart and shine a light on the quality of our days. We often hear the question, "If you knew today was your last day on earth, how would you want to live?" But perhaps if we change the focus-- "If you knew the person in front of you was to die today, how would you want to treat them?—we might just do a better job of truly living in the way that matters most to God.
---
Living the Word….
I encourage you to put aside any discomfort you might feel about these readings and the subject of death, and instead use them as a great source of hope and as inspiration to change those aspects of your life that might conflict with what you feel God is asking of you. What role do material goods, power, recognition, fame, and the like play in your life? Talk to God about whether these things matter. Take a cue from Moses in the readings this week and have an honest, frank conversation with God about how you feel and the frustrations you deal with in trying to live up to God's commands. Ask for help to live today in a way that matters.
---
<![if !vml]>
<![endif]>

<![if !mso]><![endif]>

Aug 5:

"Why are you so displeased with me that you burden me with this people? Was it I who conceived all this people …that you tell me to carry them at my bosom?…If this is the way you will deal with me, please do me the favor of killing me at once, so that I need no longer face this distress."

(Nm 11:4b-15)

Moses has had it. This is the same Moses who has pleaded with God not to destroy the Israelites. Now he asks God to take his life so he doesn't have to deal with them anymore. It reminds me of a quote attributed to St. Teresa of Avila in a conversation with God: "If this is how you treat your friends, it's no wonder you have so few!" Sooner or later, most of us reach a breaking point--too much responsibility, too much sorrow, too many people to be fed. Are we willing to be as bold as Moses or Teresa? It can be scary to express our frustration with God, and yet, in doing so, our faith in God's presence and power comes through loud and clear. In fact, it just may be that God is waiting for us to open up to him. Pray with this passage if you are struggling with God.

Aug 6: "This is my chosen Son; listen to him." (Lk 9: 28-36)

God's direction is clear. We are to listen. Not just hearing Jesus' words. Not just mimicking his actions. Listening. Pondering. Learning at a soul-level what it means to be a true son or daughter of God. We cannot have Jesus as our model unless we understand his words and what they mean in our lives. The next time you read or hear the words of Jesus, imagine being there with him. Are you listening? What is he saying to you?

Aug 7: The men…spread discouraging reports among the children of Israel: "The land is a country that consumes its inhabitants. All the people are huge, veritable giants."(Nm 13:1-2, 25-14:1, 26-29, 34-35)

Uh oh. It sounds like these guys who've been scouting the Promised Land are prone to exaggeration. They seem to be spreading "fake news" as a way to discourage the Israelites. Can you imagine?! Why do we always get caught up in the negatives? I fall into this trap over and over. I can forget that if I am faithful to God's commands, I have nothing to fear. My hope is in God's promise fulfilled in Jesus. I need to remind myself to stay grounded in that hope, especially in light of the naysayers and purveyors of lies that dominate the airwaves today. Each morning, let's say a prayer for the strength to see the light of hope amid the darkness.

Aug 8: But the LORD said to Moses and Aaron, "Because you were not faithful to me in showing forth my sanctity before the children of Israel, you shall not lead this community into the land I will give them." (Nm 20:1-13)

Poor Moses. God is so tough on him. The sin Moses and Aaron commit is that they doubt God's willingness to continue to show mercy on the rebellious Israelites. God has, several times, threatened to wipe out the people, so I understand why Moses and Aaron think God has had enough—they surely have. Some commentators say it appears Moses is taking credit for calling forth water from the rock. But of course, Moses' staff was used throughout Exodus as a way of calling forth God's power. Stories like this can foster an image of a fickle and judgmental God, but really the messages are these: All that we are and all that we do in God's name is for God's greater glory, not for our own; and more importantly, there are no limits on God's mercy. It is beyond our abilities and understanding. Never doubt God's willingness to forgive.

Aug 9: What profit is there to gain the world and forfeit life? What can one give in exchange for life? Top of Form(Mt 16: 24-28)

"Make sure the thing you're living for is worth dying for." (Charles Mayes) What do you live for? Is it worth your life? This is material for deep prayer, but is a topic we tend to avoid. We go along in our day-to-day lives but fail, as the psalmist tells us on Sunday "to number our days aright." (Ps 90) This is why the daily examen is so important: "Thank you God, for this day! Did I live true to my convictions and priorities in light of your call? Where was I able to spread your love and mercy? Where might I, with your grace, improve tomorrow?

Aug 10: "Whoever sows sparingly reaps sparingly, and whoever sows bountifully will reap bountifully." (2Cor 9: 6-10)

This verse reminds me of some wisdom from the Dalai Lama: "If you want others to be happy, practice compassion. If you want to be happy, practice compassion." Compassion is a seed that returns to us many times over. But is must be good seed we sow—genuine, true seed. If we sow mercy and compassion just so we can reap the benefits; or, if our sowing is done just for show, our harvest will be disappointing. In fact, the seeds that yield the greatest harvest are often the ones we sow without even realizing it or having any expectation of return. Take a look at the garden of your heart. If your harvest is lacking, perhaps it's time to take a look at the quality of the seeds you are sowing.

---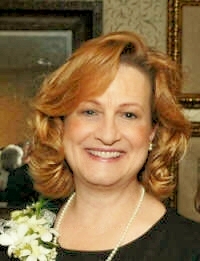 Elaine Ireland has a passion for working with parents and anyone who struggles to maintain a sense of God's love and peace amid the day-to-day challenges of life. She has a master's degree in Spiritual and Pastoral Care from the Pastoral Counseling department at Loyola, Maryland, with a focus on developmental psychology and spiritual guidance. Rooted in Ignatian spirituality, she is a writer, retreat and workshop leader, and presenter on topics such as pastoral parenting, "letting go," and finding the spiritual in the midst of everyday life. She lives in Ellicott City, Maryland with her husband, Mark and children, David and Maggie.
We hope you enjoy "Come and See!" and we welcome your input. Please contact Elaine Ireland at ehireland@loyola.edu with questions, comments, and responses.
© 2009 - 2018, Elaine H. Ireland - Images@FaithClipart.com
---
Up to 6 weeks of "Come and See!" reflections are saved here.
The latest is always listed first.