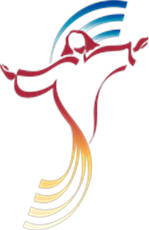 Come and See!
Week of July 28 - 2019
The 17th Sunday in Ordinary Time
---
The Word…
And he said to them, "Suppose one of you has a friend
to whom he goes at midnight and says,
'Friend, lend me three loaves of bread,
for a friend of mine has arrived at my house from a journey
and I have nothing to offer him,' and he says in reply from within,
'Do not bother me; the door has already been locked
and my children and I are already in bed.
I cannot get up to give you anything.'
I tell you, if he does not get up to give the visitor the loaves
because of their friendship, he will get up to give him whatever he needs
because of his persistence."
(from Lk 11:1-13)
---
Pondering the Word…
Have you ever considered the third person in this story, the traveler who shows up at his friend's door late at night? My guess is that his would-be host was likely in bed too. The traveler probably pounded on his door like his unprepared host is now pounding on his neighbor's. You've got to imagine the traveler is tired and hungry, perhaps even desperate given his willingness to travel so late into the night.
I admire this man in the middle. He is there for his weary traveler friend. Even though he is not prepared, he is willing to take a risk and pester his neighbor for help. He is also trusting…trusting of the friendship he has with this neighbor. And I like the neighbor too and imagine that in the light of day he is happy he was there to help not only his friend, but his friend's guest.
Haven't we all, at one time or another, been all three of these people: the one in need of care, the caregiver, and the support system, the respite for the one who cares? Which of these roles are you playing now?
---
Living the Word….
While the message of this parable is clearly persistence in prayer, never tiring of asking God for what we need, it doesn't hurt to imagine the back story and the message it has for us. And that message is the importance of hospitality in community. Perhaps you know someone who has been thrust into a caregiving role and is in need of support--maybe just a safe, nonjudgmental space to vent their frustrations. Are you willing to lend a listening ear (without advice or preaching), even though it might be difficult or inconvenient? Perhaps some "weary traveler" has shown up on your doorstep—a long-lost relative or prodigal son or daughter. Do you think you need to go it alone or can you trust the community and ask for support? Are you yourself the one who is weary and in need? Are you willing to be vulnerable and turn to a friend to help you?
We likely encounter desperate travelers every day, usually without knowing it. Some are literally travelers in need, like refugees; some live in chronic poverty; and others in our churches, families, and communities live lives of quiet desperation. Is our door open to care for them or to assist and support those who care for them? Do we even hear their knocking? Or are we still asleep?
---
<![if !vml]>
<![endif]>

<![if !mso]><![endif]>

Jul 29:

"

They said to (Aaron), 'Make us a god to be our leader, for the man Moses who brought us out of the land of Egypt, we do not know what has happened to him.'"

(Ex 32:15-24, 30-34)

Implied in this demand the Israelites make on Aaron is either that they see Moses as their god-leader, or they think God is not accessible unless Moses is around. This is a trap modern humanity can fall into as well. We know the stories of dangerous cults where people claim to be a god, but what about a cult of personality or of denomination--that God is only accessible at this type of church or with this priest or minister. Magical thinking, superstitions, or limits we put on God are not of God. "(There is) one God and Father of all, who is over all and through all and in all…" (Eph 4:5) and for all. No limits.

Jul 30: "The LORD, slow to anger and rich in kindness and fidelity, continuing his kindness for a thousand generations … but punishing children and grandchildren for their fathers' wickedness!" (Ex 33:7-11; 34:5b-9, 28)

I never liked this passage. I prefer Ezekiel 18:20, but even that's tough: "The one who sins is the one who will die. The child will not share the guilt of the parent, nor will the parent share the guilt of the child." But I can't help but think of how we do inflict "punishment" on coming generations through our worship of material goods, by tolerance of immoral and unjust behavior, by inaction, and by our wanton use of the earth's resources. It is not God punishing the generations to come, but our own sin on which we will be judged. Reflect on this, especially if you tend to ignore or dismiss the burden we are leaving for our children and grandchildren.

Jul 31: "The Kingdom of heaven is like a merchant searching for fine pearls. When he finds a pearl of great price, he goes and sells all that he has and buys it."(Mt 14: 44-46)

This passage is apropos as today is the Feast Day of St. Ignatius of Loyola. Born into aristocracy, young Iñigo had big dreams of valor and fame. Even after he experienced his conversion, he wanted to be a soldier for Christ, thinking he could outdo the saints he had read about. It took him a while to understand the treasure he had found in Jesus required him to not only surrender his sword and shield, but also his pride and ego, his grand dreams of holy glory. Our world is full of sparkling gems and pearls that distract us from even seeking the Kingdom. Like Ignatius, we may have to be wounded in our worldly battles before we realize the "pearl of great price" we have in faith. What are you willing to surrender for the Kingdom?

Aug 1: In the daytime the cloud of the LORD was seen over the Dwelling; whereas at night, fire was seen in the cloud
by the whole house of Israel in all the stages of their journey. (Ex 40: 16-21, 34-38)

This is the last line of the Book of Exodus, but the Israelites' journey is nowhere near an end. The narrative will pick up again in the Book of Numbers and there will be a lot more wandering, a lot more getting lost, a lot more sin and doubt on the part of the travelers. But God's presence stays with them. God continues in their midst, just as Moses asks him (34:9). Just as God does for us through all our wanderings. We have only to ask.

Aug 2: Jesus came to his native place…the people were astonished: "Where did this man get such wisdom and mighty deeds? Is he not the carpenter's son? Where did this man get all this?" And they took offense at him. (Mt 13: 54-58)

Hometown boy makes good. Usually, people are proud of their native sons and daughters who return better educated or more successful. But there are always some skeptics or those who are jealous, especially if the one returning tells them they need to change! The people of Nazareth didn't want the attention Jesus' presence brought to their quiet little village. Everything was just fine the way it was. Are we open to the real gospel message of compassion, forgiveness, and care for the oppressed? Or is everything just fine the way it is?

Aug 3: "May God have pity on us and bless us; may he let his face shine upon us. So may your way be known upon earth; among all nations, your salvation. May the nations be glad and exult because you rule the peoples in equity;
the nations on the earth you guide."(Ps 67)

It might feel as though we keeping knocking on the door, asking for God to heal the wounds in our nation, and in and between nations of the world. How long, Lord, how long? But we must continue, not only to pray, but to work and advocate to heal wounds in our families and communities. The call is great. The need is greater. Let's join together on this the eve of International Friendship and Forgiveness Day to consider reaching out in friendship and with a forgiving heart to all persons we meet.
---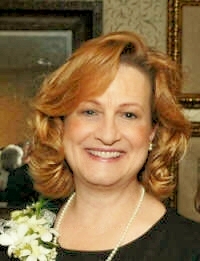 Elaine Ireland has a passion for working with parents and anyone who struggles to maintain a sense of God's love and peace amid the day-to-day challenges of life. She has a master's degree in Spiritual and Pastoral Care from the Pastoral Counseling department at Loyola, Maryland, with a focus on developmental psychology and spiritual guidance. Rooted in Ignatian spirituality, she is a writer, retreat and workshop leader, and presenter on topics such as pastoral parenting, "letting go," and finding the spiritual in the midst of everyday life. She lives in Ellicott City, Maryland with her husband, Mark and children, David and Maggie.
We hope you enjoy "Come and See!" and we welcome your input. Please contact Elaine Ireland at ehireland@loyola.edu with questions, comments, and responses.
© 2009 - 2018, Elaine H. Ireland - Images@FaithClipart.com
---
Up to 6 weeks of "Come and See!" reflections are saved here.
The latest is always listed first.