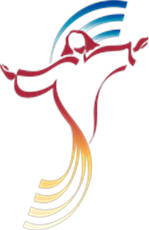 Come and See!
Week of July 21 - 2019
The 16th Sunday in Ordinary Time
---
The Word…
The LORD appeared to Abraham by the terebinth of Mamre,
as he sat in the entrance of his tent, while the day was growing hot.
Looking up, Abraham saw three men standing nearby.
When he saw them, he ran from the entrance of the tent to greet them;
and bowing to the ground, he said:
"Sir, if I may ask you this favor, please do not go on past your servant.
Let some water be brought, that you may bathe your feet,
and then rest yourselves under the tree.
Now that you have come this close to your servant,
let me bring you a little food, that you may refresh yourselves;
and afterward you may go on your way."
(from Gn 18:1-10a)
---
Pondering the Word…
Hospitality is the theme for today. In Colossians, we hear Paul speak about his willingness to sacrifice and suffer to bring the Good News to the Gentiles. We all know the gospel story of Martha's dilemma, wanting to make sure everything is just right for Jesus, but missing out on the chance to hear his wisdom. And in the Old Testament, we see Abraham scurrying around welcoming the strangers who arrive on his property in the heat of the day. For me, I cannot read this without thinking of the images from the southern border of the United States and refugee camps around the world. Not such a hospitable picture, I'm afraid.
Now before you dismiss this as political commentary, hear me out. No, the situations are not analogous. Abraham is greeting three men as opposed to tens of thousands, and he makes it clear that he does not intend for them to stay. What the US and many other countries are facing is infinitely more complex, but it is a crisis we need to recognize as being brought about by uninhabitable climate conditions and political situations for which we all, as individuals and as nations, bear some responsibility.
It's interesting: Western countries are so generous in the face of natural disasters, often the first on the scene with provisions and personnel when tragedy strikes a poor area of the world. We are always willing to open our wallets. But when those impacted by ongoing crises show up on our property, it tends to be a different story. Will we be like Abraham and open our homes to the weary, sunbaked travelers? What would Jesus have us do in the face of this enormous humanitarian crisis?
---
Living the Word….
So what does Jesus do when confronted with large crowds of sick, hungry "sheep without a shepherd?" He feeds them. He heals them. He comforts them. He teaches them. And yes, after all that, most of them go home, but they return home renewed, invigorated and ready to feed and heal and comfort and teach those they left behind. (This is in fact what the Dalai Lama means when he talks about refugees needing to be able to return home.) I doubt any of us knows all the answers. I surely don't. I doubt any of us knows all the facts, But I don't doubt that Jesus would ask us, like he asks Martha, to set aside our squabbles and accusations that "the other" is not doing enough. He'd ask us to listen to his words and be willing to sacrifice and suffer, to open our homes, and like him, to feed, heal, comfort, and teach these, his "least ones."
<![if !vml]>
<![endif]>

<![if !mso]><![endif]>
---

Jul 22:
"
Whoever is in Christ is a new creation: the old things have passed away; behold, new things have come."

(2Cor 5:14-17)
And new creation continues in Christ. Paul is writing to the nascent Christian community he established in Corinth a few years earlier. It's comprised of some Jews, but mostly Gentiles, and he is referring, as he often does, to the Law as "the old things," and to Christ as bringing the "new things." But that newness didn't stop in 55 AD! Behold, Christ continues to make all things new! Are there laws, rituals, or habits from the past that need to be put aside in order for Christ to be alive today, for us and for those we serve? Are you stuck in some "old things" that no longer bear fruit? Ask the Spirit to breathe new life into your faith.
Jul 23: When Israel saw the Egyptians lying dead on the seashore and beheld the great power that the LORD, they feared the LORD and believed in him and in his servant Moses. (Ex 14:21-15.1)
And that fear and belief lasted…oh, about another chapter until the unleavened bread they brought with them ran out. We don't have a clear sense of the passage of time in the Book of Exodus, but you've got to imagine the stories of the great power of the Lord were retold through the generations. How quickly those Israelites forgot God's saving hand! Oh, and how quickly I can forget the same thing. It's more like, "What have you done for me lately?" when I encounter the next obstacle or crisis. I hope I don't wait until I reach the Promised Land to put my complete faith and trust in the Lord! If you are facing a need in your life, stop and remember how the Lord has been there for you in the past. Have faith God is here with you now.
Jul 24: The children of Israel grumbled against Moses and Aaron. "You had to lead us into this desert to make the whole community die of famine! ...On seeing (the manna), they asked, "What is this? (Ex 16: 1-5, 9-15)
When you're hungry and thirsty, keeping the faith is hard. Are you hungering for something in your life? God's grace, like the manna from heaven, may be like nothing you've ever seen before. Be open. God will feed you if you ask…even if you grumble. J
Jul 25: The mother of the sons of Zebedee approached Jesus and did him homage, wishing to ask him for something: "Command that these two sons of mine sit, one at your right and the other at your left, in your Kingdom." (Mt 20:20-28)
Well, Zebedee might be their father, but it seems like these two "sons of thunder" inherited their mom's chutzpah! She has a big request of Jesus and does not seem the least bit intimidated to march right up to him and ask. I like this woman! St. Ignatius of Loyola suggests we use a similar approach when we ask God for the grace we desire from prayer. He uses a strong Spanish word: "demandar," to demand, to insist. It might sound pushy, but I think God likes it when we, like the psalmist, say, "Lord, in your great love, answer me." (Ps 69) And like the mom in this story, we might not receive the answer we want, but instead come away with a better understanding of what Jesus' Kingdom is to be: "The Son of Man did not come to be served but to serve."
Jul 26: "Hear the parable of the sower. The seed sown on the path is the one who hears the word of the Kingdom without understanding it, and the Evil One comes and steals away what was sown in his heart." (Mt 13:18-23)
The word that caught my attention in this passage is "understanding." Last week, we spoke about having an informed conscience, allowing God's word to penetrate our hearts so we can know on an intimate level what God is saying to each one of us. I am reminded how easy it is for me to stray when I am just hearing and mouthing the words rather than really listening to what God is saying to and asking of me. How well do you understand God's word…not cognitively, not from a historical or theological perspective, but in your heart? Allow yourself time and silence. Then just listen.
Jul 27: "The workers said, 'Master, did you not sow good seed? Where have the weeds come from?'"(Mt 13:24-30)
How often I have been one of the workers questioning God when bad things happen! We hear the bad must remain and grow alongside the good. This is hard to accept, and if it directly impacts our lives, we may want to bury the bad or yank it out from its roots. But by doing so, we risk damaging the roots of lessons we are to learn. Trust in God's protection and providence that, even in bad times, we will grow strong and good.

---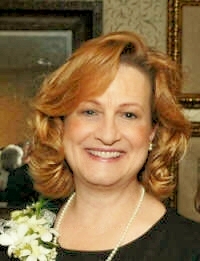 Elaine Ireland has a passion for working with parents and anyone who struggles to maintain a sense of God's love and peace amid the day-to-day challenges of life. She has a master's degree in Spiritual and Pastoral Care from the Pastoral Counseling department at Loyola, Maryland, with a focus on developmental psychology and spiritual guidance. Rooted in Ignatian spirituality, she is a writer, retreat and workshop leader, and presenter on topics such as pastoral parenting, "letting go," and finding the spiritual in the midst of everyday life. She lives in Ellicott City, Maryland with her husband, Mark and children, David and Maggie.
We hope you enjoy "Come and See!" and we welcome your input. Please contact Elaine Ireland at ehireland@loyola.edu with questions, comments, and responses.
© 2009 - 2018, Elaine H. Ireland - Images@FaithClipart.com
---
Up to 6 weeks of "Come and See!" reflections are saved here.
The latest is always listed first.