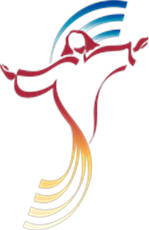 Come and See!
Week of July 14 - 2019
- The 15th Sunday in Ordinary Time
---
The Word…
"For this command that I enjoin on you today
is not too mysterious and remote for you.
It is not up in the sky, that you should say, 'Who will go up in the sky to get it for us
and tell us of it, that we may carry it out?'
Nor is it across the sea, that you should say, 'Who will cross the sea to get it for us
and tell us of it, that we may carry it out?'
No, it is something very near to you, already in your mouths and in your hearts;
you have only to carry it out."
(from Dt 30: 10-14)
---
Pondering the Word…
There are several instances in the Old Testament that stand out as turning points in theological anthropology—the prevailing views of how human beings are to relate to the gods. Abraham's willingness to sacrifice Isaac—a highly uncomfortable passage—is one. It was very common in Abraham's time (and in fact in native cultures through the 13th century AD) to sacrifice sons and daughters to the gods. But by holding back Abraham's hand, God says it is not human blood sacrifice that matters, but a faithful heart. God in effect enlightens humanity and puts an end to that practice at least as it applies to those who will worship him.
Today's reading from Deuteronomy is a similar turning point. Hebrew Scripture scholar Robert Alter explains: "The Deuteronomist…proceeds to reject the older mythological notion of the secrets or wisdom of the gods. It is the daring hero of the pagan epic (e.g., Gilgamesh), who, unlike ordinary men, makes bold to climb the sky or cross the great sea to bring back the hidden treasures of the divine realm…This mythological and heroic era…is at an end, for God's word, inscribed in a book, has become the intimate property of every person." (Adapted from The Hebrew Bible, A Translation with Commentary: The Five Books of Moses, p. 722)
Oh, but we humans are slow learners. Human sacrifice in God's name continued and still occurs through religious terrorism and violence. And most of us still like to be told what to do rather than to honor our own God-given wisdom. The preceding 25 or so chapters of Deuteronomy are full of specific laws and statutes; it takes way too much time to read it and develop our own informed conscience, so we just leave it to "the elders" to hash it out the way they see fit.
It's odd that, with all our human desire for control, so many of us surrender that control to others when it comes to our eternal life, especially when Jesus tell us so succinctly: "You shall love the Lord, your God, with all your heart, with all your being, with all your strength, and with all your mind, and your neighbor as yourself."
---
Living the Word….
I am not dismissing the importance of institutional religion or those who study and give their lives and gifts to interpret ancient Scripture for us. It's just that most of us don't take the time to listen to God's words as they are meant for us in an intimate way. Do you read or listen to Scripture as a source of personal enlightenment or as a source of rules? Are there laws or rituals in your life—secular or religious—that are mired in detail, bogged down in practice with no thought to the Spirit behind them? Do the opinions you hold and the laws you live bypass Jesus' simple litmus test of love of God and neighbor? This is important fodder for prayer and reflection, perhaps even time away on a directed retreat. Consider taking the time to use it.
---
Jul 15: "I have come to bring not peace but the sword. I have come to set a man against his father, a daughter against her mother…one's enemies will be those of his household. (Mt 10:34-11:1)
This is a tough message, particularly since Jesus presents it as a conflict between parents and children. It was, as it is often the case in modern times, the younger generation that was less tolerant of the hypocrisy and collusion they saw from their leaders. But there's one interesting thing to note here. Five chapters earlier in Matthew's Gospel is another of Jesus' tough messages: Love your enemy. If "one's enemies will be those of his household," it doesn't change the command that we love them—a good reminder to parents and children estranged over ideological issues.
Jul 16: Pharaoh's daughter adopted him and called him Moses… Moses fled (to) the land of Midian. (Ex 2:1-15)
Moses lived a good part of his life as a man without a country. Adopted and named by Pharaoh's daughter, he was likely looked upon with distrust by both his Hebrew kinsmen and the Egyptians. Since he was just a boy when he came to live in the palace, you wonder how much he really knew about the faith of his people. He grows up but flees after murdering an Egyptian and being accused by his fellow Hebrews. He resigns himself to a life tending his father-in-law's flocks; an alien, a fugitive with nowhere to call home. But as we read tomorrow, God has other plans. Are you lost due to sin or rejection? Have you resigned yourself to a life without a home? Think again. Be on the lookout for burning bushes. God has bigger, better plans for you.
Jul 17: Moses said, "Who am I that I should go to Pharaoh and lead the children of Israel out of Egypt?" (Ex 3: 1-12)
Given what we learned yesterday, Moses' question to God seems valid. Years have passed since Moses fled Egypt, and besides, he knows he doesn't fit the mold of a leader. His comment is not so much questioning God's call as it is an admission of his unworthiness. The Bible is full of stories of simple people being called by God to greatness: Moses, David, Esther, Mary, Peter, Paul, to name a few. Even though they doubted themselves, they did not doubt God's ability to work miracles through them. Is God calling you to something for which you feel unprepared? Look to our forefathers and mothers in faith: don't doubt God's power to work miracles through you.
Jul 18: "…learn from me, for I am meek and humble of heart; and you will find rest for yourselves. (Mt 11:28-30)
Today, the words "meek" and "humble" have negative connotations. In Jesus' time, however, meek described someone steadfast and peaceful, strong under pressure. Humble referred to one who thought more about the needs of others than his or her own. Peaceful, generous living does indeed bring the rest to which Jesus invites us. But being able to respond peacefully to rejection, anger, or deceit is not easy. Thinking of others first requires radical awareness. So take him up on his other offer: "learn from me." Use Jesus' life as your model.
Jul 19: "How shall I make a return to the LORD for all the good he has done for me? The cup of salvation I will take up
and I will call upon the name of the LORD." (Ps 116)
How do you thank God for the good in your life? The psalmist provides wonderful advice. We thank God most fully by accepting God's gifts of mercy and salvation and continuing to call upon the Lord as the source of our blessings. As Moses said, it "is not too mysterious and remote." It does not require elaborate sacrifices or lots of money or advanced degrees. Recognizing the primacy of God's presence and accepting the life God has planned for us is the best way to thank and honor the Lord. Sound easy? "We have only to carry it out."
Jul 20: In his name the Gentiles will hope. (Mt 12:14-21)
I wonder if the Gentiles viewed their status as "un-chosen." My guess is they didn't see themselves that way. Jews were often under the domain of Gentiles, so they may have questioned the Jews' "chosen" status. They may have also doubted God's protection given the Jews' history of oppression. But this verse is not about the Gentiles "hoping" to be chosen. It is a testament to the universality of Christ's message as prophesized by Isaiah. All the earth will find hope and comfort in his name. Let's pray each day for the prophecy to come true.
---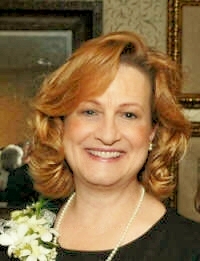 Elaine Ireland has a passion for working with parents and anyone who struggles to maintain a sense of God's love and peace amid the day-to-day challenges of life. She has a master's degree in Spiritual and Pastoral Care from the Pastoral Counseling department at Loyola, Maryland, with a focus on developmental psychology and spiritual guidance. Rooted in Ignatian spirituality, she is a writer, retreat and workshop leader, and presenter on topics such as pastoral parenting, "letting go," and finding the spiritual in the midst of everyday life. She lives in Ellicott City, Maryland with her husband, Mark and children, David and Maggie.
We hope you enjoy "Come and See!" and we welcome your input. Please contact Elaine Ireland at ehireland@loyola.edu with questions, comments, and responses.
© 2009 - 2018, Elaine H. Ireland - Images@FaithClipart.com
---
Up to 6 weeks of "Come and See!" reflections are saved here.
The latest is always listed first.