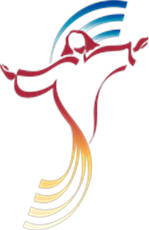 Come and See!
Week of July 7 - 2019
- The 14th Sunday in Ordinary Time
---
The Word…
At that time the Lord appointed seventy-two others
whom he sent ahead of him in pairs
to every town and place he intended to visit.
He said to them, "The harvest is abundant, but the laborers are few;
so ask the master of the harvest
to send out laborers for his harvest.
(from Lk 10:1-9)
---
Pondering the Word…
The Galatians, like many of the new Christian communities, are dealing with disputes about Jewish laws. The early "Council of Jerusalem" has set forth the rules regarding circumcision and diet, but difficulties between Gentile converts and Jewish Christians persist; some have escalated into violence. Paul wrote this letter between 45 and 55 AD--it's amazing how quickly Jesus' command to love your neighbor and his commitment to nonviolence have fallen by the wayside. And it's no surprise it continues in full force today.
"Beware that you are not consumed by one another." These words really struck a nerve in me, both in terms of our national/international dialogue and in the way in which we treat each other. It is so refreshing—but oh so rare--when one encounters a politician or world leader who chooses not to trash their opponents (or allies!), but instead promotes peace and goodwill. And while I believe a large majority of people don't take part in the vitriol and hate speech we hear so much about, we are still at risk of being devoured and consumed by it. Its very presence on the airwaves is evidence of a power that aims to destroy us.
But Paul tell us the way to freedom won for us by Christ: live by the Spirit!
---
Living the Word…
Per the theologian, Karl Barth, we must look at the newspaper and the events of the world in one hand with the Bible in the other hand. Faith and hope in God's promise have to be before us always. Have the presence of the Spirit be the first thing you see, hear, feel, and touch in the morning, and the last thing you think of before you rest your head, and teach your children to do the same. Go further than rote prayer to spark imagination of God's love and protection. Make a point of trying to shield young children from talk radio or opinion news shows—they may not understand the words, but they will internalize the tone of what they hear. With older children, take the time to discuss world events, not in a politicized or polarizing way, but in light of Jesus' teaching and the Spirit's guidance. And by all means, make nonjudgmental service and love the solid foundations of your life.
Let's not consume one another. Let's feed one another instead.
---
Jul 1: A scribe approached and said to him, "Teacher, I will follow you wherever you go." (Mt 8: 18-22)
<![if !vml]>
<![endif]>
Jesus has just told the disciples he wants to cross to the other side of the Sea of Galilee to Gadara, a city inhabited by both Jews and Gentiles. A scribe, a scholar of Jewish law, says he's willing to follow Jesus anywhere—even to a town that has a heck of a lot of swine! Perhaps this scribe is genuinely committed to Jesus, willing to risk his status. It takes courage for him to say this and Jesus makes it clear to him and the others assembled that the choice is not an easy one. We may tend to dismiss the stories of these would-be followers and yet I wonder: How willing am I to say these same words to Jesus? How willing are you?
Jul 2: "Flee for your life! ... Get off to the hills at once."… Lot replied, "I cannot flee to the hills…Look, this town ahead is near enough to escape to. Let me flee there that my life may be saved." (Gn 19:15-29)
Why can't Lot flee to the hills? Perhaps he's infirm or as some Jewish scholars suggest, too weak and indecisive —after all, he needs to be dragged out of Sodom in the first place! He negotiates with God's messengers to give him refuge a short distance away. When we are making our way back to God from a place of sin, it is often beyond our abilities to make it all the way back all at once. We might struggle with weakness and indecision. We're only able to take small steps, but our compassionate God knows how easy it is for us to stumble and fall. Don't look back, don't give up, and keep a dialogue open with God. Pray for the strength you need.
Jul 3: "You are no longer strangers and sojourners…but members of the household of God." (Eph 2: 19-22)
How does it feel to be a member of God's household? Our view of this is influenced by the type of household in which we grew up. Just like our relationship with our parents—particularly our fathers—can have a great impact on how we see God, our reaction to being a member of God's house can be positive or negative as well. Whatever your experience, try to imagine a household where you can be yourself, not worried about every little mistake or slight. Imagine being loved and accepted, always welcomed and welcomed back. Even if your human experience is far from this ideal, remember that in God's household, you will always find a welcome mat, a lease that doesn't expire, a home. And yes, chores and rules to follow but well worth the effort!
Jul 4: "Which is easier: to say, 'Your sins are forgiven,' or to say, 'Rise and walk?'" (Mt 9:1-8)
What does Jesus mean? What is easier for him to say, what is easier for the crowd to see, or what is easier for the paralytic to hear? As Brian Stoffregen notes, "It could be argued Jesus healing the man would bring fewer troubles than declaring him forgiven. His words about forgiveness are what started the controversy." The crowd is eager for miracles. For the paralytic, healing means he'll now be expected to be self-sufficient, something he may never have been. How easy is it for us to say, "You are forgiven?" Maybe we'd rather let hurts fester than offer forgiveness. How about receiving forgiveness? Is it be easier to remain in the misery we know rather than take on the responsibility for a new way of being? Reflect today on how forgiveness impacts your life.
Jul 5: "Should I then take your son back to the land from which you migrated?" "Never take my son back there for any reason," Abraham told (his servant). (Gn 23:1-4, 19; 24:1-8, 62-67)
Under no circumstances is Eliezer to take Isaac back to Ur, Abraham's homeland. The translation indicates Abraham uses the word "beware" as a warning. Why is Abraham so adamant? It might be tempting for Isaac to settle in with his own tribesmen now that his mother has died and his father is so old. If he went there to find a wife, they might encourage him to stay and that would break the covenant Abraham has made with God. Perhaps you've taken steps away from a situation that, while not terrible, was not life-giving. Sometimes, it may seem easier just to go back to the way things were; you might even have family members encouraging you to do so. Take a lesson from Abraham: put your entire faith and trust in God's promise. Be patient and know that God will lead you in the right direction.
Jul 6: "No one patches an old cloak with a piece of unshrunken cloth, for its fullness pulls away from the cloak and the tear gets worse." (Mt 9:14-17)
When I read this, the image of patching up an old relationship came to mind. Most of us prefer to put unpleasantries behind us, relying on the strength of the relationship to mend the tear. But that might not always be the best plan. Some time and honest discussion may be needed to allow what has happened to be woven into the fabric of the past. Pray with this image if you are struggling to mend a damaged relationship.

---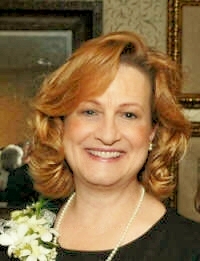 Elaine Ireland has a passion for working with parents and anyone who struggles to maintain a sense of God's love and peace amid the day-to-day challenges of life. She has a master's degree in Spiritual and Pastoral Care from the Pastoral Counseling department at Loyola, Maryland, with a focus on developmental psychology and spiritual guidance. Rooted in Ignatian spirituality, she is a writer, retreat and workshop leader, and presenter on topics such as pastoral parenting, "letting go," and finding the spiritual in the midst of everyday life. She lives in Ellicott City, Maryland with her husband, Mark and children, David and Maggie.
We hope you enjoy "Come and See!" and we welcome your input. Please contact Elaine Ireland at ehireland@loyola.edu with questions, comments, and responses.
© 2009 - 2018, Elaine H. Ireland - Images@FaithClipart.com
---
Up to 6 weeks of "Come and See!" reflections are saved here.
The latest is always listed first.