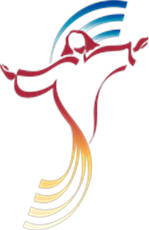 Come and See!
Week of June 23 - 2019
- The Body & Blood of Christ
---
The Word…
The Twelve approached him and said,
"Dismiss the crowd so that they can go to the surrounding villages and farms
and find lodging and provisions."
He said to them, "Give them some food yourselves."
They replied, "Five loaves and two fish are all we have,"
Now the men there numbered about five thousand.
Then he said to his disciples, "Have them sit down in groups of about fifty."
Then taking the five loaves and the two fish, and looking up to heaven,
he said the blessing over them, broke them,
and gave them to the disciples to set before the crowd.
They all ate and were satisfied.
(from Lk 9:11b-17)
---
Pondering the Word…
If you've ever tried to get a group of youngsters (or adults for that matter) organized for a photo or a game, you know how long it can take and how frustrating it can be. Can you imagine how long it takes the disciples to get this group of 5,000 (or at least triple that counting the women and children) to get seated in groups of 50? There's no jumbo-tron broadcasting instructions or bullhorns to get the crowd to pay attention. They need lots of patience to get things set so Jesus can work his miracle.
I was reading some commentary in my Old Testament translation that reminded me of this. It recounts Abraham's servant meeting Rebekah, Isaac's future wife, at the well and the young woman's offer to draw water for the ten camels "until they drink their fill." (Gn 24:19-20) It's quite an extraordinary feat when you consider camels drink up to 25 gallons of water at once and all she had was a small jug!
We tend to gloss over these kind of details in Scripture, but in this week's readings, the importance of patience, of recognizing God's timing comes through. We talk about patience a lot, I know—you might be getting impatient with me writing about patience all the time—but it is such a crucial message for all of us, especially our young people in this age of anxiety. God's timing is not our timing. The gifts and insights we are meant to derive often take a lifetime for us to realize. Rest assured, though. We will be fed. We will be satisfied.
Living the Word…
Patience is not simply the ability to wait - it's how we behave while we're waiting. (Joyce Meyer)
What does patience look like for you? Is it calm acceptance? Are you a non-anxious presence in the face of delays and frustrations? Or is your brow furrowed, do our fingers tap loudly on the table, do you heave an exasperated sigh? Relax. Most of us are not good at this. Don't complicate matters by being impatient with yourself! But see if you can begin to recognize when impatience rears its head. Notice your body's cues. When things start getting tense for you…STOP. Focus on your breath. Just breathe normally for a while and then maybe take a few deep breathes to lower your heart rate. The more you practice patience, the easier it becomes. And pray for the grace to wait and listen for God's wisdom.
---
Jun 24: "Though I thought I had toiled in vain, and for nothing, uselessly, spent my strength, yet my reward is with the LORD, my recompense is with my God." (Is 49: 1-6)
We live in an era of immediate gratification. I am amazed and a bit ashamed when I grow impatient with, for example, the speed of my computer or the internet. I remember well the first PCs and when the internet first came to be (yes, I am that old!) It's easy to get discouraged when the things we work hard for don't come to fruition. We remind ourselves the things in life that matter most are the things we need to wait for: true friendship and love; wisdom borne of experience; the peace that comes from God. Pray today God will grant you recompense—reward for the effort you put in each day to keep faith and hope alive.
Jun 25: "Enter the narrow gate; the gate is wide, the road broad that leads to destruction; many are those who enter through it. How narrow the gate and constricted the road that leads to life. Those who find it are few." (Mt 27: 5, 12-14)
Not only is the narrow gate difficult to enter, it's hard to find in the first place. The bright lights of the broad road dazzle us; it's easy to overlook the byways that lead to life. We prefer to keep with the mainstream rather than venture off in search of something we're not even sure we'll know when we see it. The keys to the narrow gate are awareness and patience. Let's shake off the lethargy of our routine and look at the world anew. Let's have the courage to explore the less traveled path and the patience to see where it leads. "Two roads diverged in a wood, and I— I took the one less traveled by and that has made all the difference." (Robert Frost)
Jun 26:"By their fruits you will know them. A good tree can't bear bad fruit, nor a rotten tree good fruit. (Mt 7:15-20)
This is one of Jesus' most important teachings, but when I pray with it, I ask him, 'What about those trees who, by your nurture and grace, have turned themselves around?' In this age of zero privacy, people have their pasts dug up and put on display. I remember hearing a comment: "I hope I will never be judged by my worst moment." Being able to really know someone by their fruits requires patience, which is why it's wise to take time to know someone, and to be cautious with our trust. Like apples on display at the grocery store, we can be fooled by a shiny, blemish-free exterior only to find something distasteful or even rotten inside. Conversely, we may fall prey to snap judgments based on some rumor (or fact) that emerges from the distant past. Consider both these things when you are called to make good judgments about those you befriend or support.
Jun 27: "Not everyone who says to me, 'Lord, Lord,' will enter the kingdom of heaven, but only the one who does the will of my Father in heaven."(Mt 7:21-29)
I call this one of the "squirm in your seat" gospels. It calls us to look closely at ourselves and our motivations. Jesus tells us we will not attain heaven simply by saying the right words, following the rules, or even doing good works. What may appear to be "mighty deeds" will fail us if we are weak in faith or our hearts are set on fulfilling, not God's will, but our own. Is the good we do out of obligation or the promise of eternal reward? Do we do look at those we serve with contempt or resentment in our hearts? This is a good gospel to reflect upon when seeking atonement for sins. Am I doing God's will or just going through the motions?
Jun 28: "I myself will look after and tend my sheep…. I myself will give them rest, says the Lord GOD. The lost I will seek out, the strayed I will bring back." (Ez 34:11-16)
This is a comforting message for those of us shocked and disillusioned by the abuse situation in the Catholic Church, Christian denominations, and other faiths over the past several years. "Power tends to corrupt; absolute power corrupts absolutely" (Lord Acton), so it's imperative that our trust be placed in the One—the only One—for whom absolute power results in absolute Love. "Do not trust in princes, in a human who offers no rescue." (Ps 146) Our faith, our hope, our courage, our lives: We place them in the hands of the Good Shepherd.
Jun 29: "I, Paul, am already being poured out like a libation, and the time of my departure is at hand. I have competed well; I have finished the race; I have kept the faith." (2 Tm 4:6-8, 17-18)
Here's prayer exercise for you to try today: Read through this whole passage from The Second Letter of Timothy and choose one or two of these reflection questions: Do you find yourself competing with others, so much so that it is hard to live the Gospel at work, at home, or in your daily life? Do you feel you always have to win? What race are you currently running? Is the race what God intends for you? If it is, can you imagine Jesus in the grandstands cheering you on? Sit in quiet prayer, listening for the Spirit.

---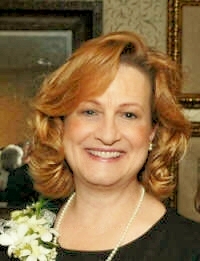 Elaine Ireland has a passion for working with parents and anyone who struggles to maintain a sense of God's love and peace amid the day-to-day challenges of life. She has a master's degree in Spiritual and Pastoral Care from the Pastoral Counseling department at Loyola, Maryland, with a focus on developmental psychology and spiritual guidance. Rooted in Ignatian spirituality, she is a writer, retreat and workshop leader, and presenter on topics such as pastoral parenting, "letting go," and finding the spiritual in the midst of everyday life. She lives in Ellicott City, Maryland with her husband, Mark and children, David and Maggie.
We hope you enjoy "Come and See!" and we welcome your input. Please contact Elaine Ireland at ehireland@loyola.edu with questions, comments, and responses.
© 2009 - 2018, Elaine H. Ireland - Images@FaithClipart.com
---
Up to 6 weeks of "Come and See!" reflections are saved here.
The latest is always listed first.