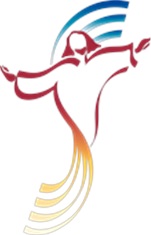 Come and See!
Week of January 24, 2021
---
The Word…
"I tell you, brothers and sisters, the time is running out.
From now on, let those having wives act as not having them,
those weeping as not weeping,
those rejoicing as not rejoicing,
those buying as not owning,
those using the world as not using it fully.
For the world in its present form is passing away."
(1 Cor 7:29-31)
---
Pondering the Word …
What would you stop doing -- or start doing for that matter -- if you believed "the world in its present form is passing away?" What temporal things would become unnecessary if you really thought time was running out?
Of course, we all know cognitively that it is. We all die. The pandemic has thrown this reality in our faces—it does feel like the world in its present form has at least changed pretty dramatically -- and yet, some people seem to live in denial, acknowledging the inevitability of death, but living as if they will go on forever. In the "Interview with God" video introduced 15 years ago (the original video, and not the movie: https://theinterviewwithgod.com/video/), one of the answers God gives to the interviewer's question about what puzzles God about humanity: "That they live as if they will never die, and die as if they have never lived."
Acknowledging our mortality can be hard, especially for those who have "their whole lives ahead of them," but we don't ever know what that means. And as Christians, reflecting on the brevity of our lives should not be a morbid or unhealthy activity, but one grounded in God's eternal love and providence.
In a few weeks, we will begin our Lenten journey on Ash Wednesday. We recall the words that in some places are still said as ashes are distributed: "Remember you are dust and unto dust you will return." But as we contemplate how we are called to live fully today, in hope and joy and faith, "remember you are love and unto love you will return."
---
Living the Word…
We know the old question, "If I knew I was to die tomorrow, how would I want to live today?" And I like to turn that around a bit and ask, "If I knew I would be the last person someone would encounter before they died, how would I want to leave them?" These can be rhetorical questions or we can use them for deep reflective prayer. Again, don't think about this in morbid terms or have it be cause for anxiety. Frankly, most of us would likely keep on keepin' on just the way we always have, but maybe we would look at the ordinariness of our daily lives with greater gratitude and joy. Consider asking the Spirit to lead you in a gentle, nonjudgmental review of your current life. Is there anything you'd like to change?

---
<![if !mso]>
Mon, Jan 25: "A great light from the sky suddenly shone around me. I fell to the ground and heard a voice saying to me, 'Saul, Saul, why are you persecuting me?'" (Acts 22:3-16)
Oh, we love a good conversion story! The tale of someone knocked silly and waking up to a whole new life. Yet how real are these inspirational stories for us? We may pray for our own conversion or that for someone we love, but dramatic conversions like Paul's rarely happen. What can happen, if we're aware, are gradual conversions, small movements towards or away from something that slowly but surely manifest in a change of heart. Today's Provision: Look for "mini-conversions:" Make note of any small changes you've experienced recently. Maybe you found yourself more discerning or calmer about something that had you riled up. Perhaps you heard or saw something that changed your viewpoint on a particular person or situation. Don't take these little movements for granted. Give thanks for the Spirit's continued work in opening your heart.
Tues, Jan 26: "For God did not give us a spirit of cowardice but rather of power and love and self-control." (2 Tm 1:1-8)
We are all called to tap into the power found in love and self-control. What does that look like in your life right now? Today's Provision: Pray for loving self-control: I have no idea what things will be like when you read this, but I imagine self-control is as good a thing as any to pray for. Maybe it's political strife you feel or you are dealing with personal difficulties. Commit to love and to patience. Allow God to be at the controls.
Wed, Jan 27: "The sower sows the word. These are the ones on the path where the word is sown. As soon as they hear, Satan comes at once and takes away the word sown in them." (Mk 4:1-20)
This parable is so rich. We've talked in the past about how good soil is fed by life's "manure" being worked into the fields of our heart. But today, I am praying for those whose hearts are the soil on the path: those who have been walked on, who don't have the opportunity for anything good to take root; those whose suffering is constant. I do not know what it means to live underfoot. I do not know what it means to have to process life's struggles alone, much less not even having the chance to do so. Today's Provision: "Judge not that ye be not judged." There's a difference between judging others and making good judgements. We teach our kids to make good decisions for themselves – who they hang out with, what music and video games they play, etc.—but not to disparage or cast judgment on others. We can condemn behaviors and actions that go against God's law and the law of our land, but God help us if we judge another person as unredeemable.
Thurs, Jan 28: "If anyone has ears to hear let them listen." And he said, "Pay attention to what you hear." (Mk 4:21-25)
What has God said to you today? God speaks to you every day, all the time, in "tiny, whispering sounds" that are easy to miss, or worse, dismiss. Listen. Pay attention to what you hear in your heart. Today's Provision: Focus on your feelings. For some, feelings about religious or spiritual things are uncomfortable: "Let me deal intellectually with God's word, but don't ask me how I 'feel' about it!" Look back over the past 24 hours: What has given you life, filled you with energy or peace or joy? What has drained you? Don't analyze. Just observe. And then listen. (Note: many feel anger these days. Does that anger fill you with positive energy to further the Kingdom? Or does it fester inside and drain you? Be honest. Ask for the Spirit's guidance.)
Fri, Jan 29: "By the LORD are the steps of a man made firm, and he approves his way. Though he fall, he does not lie prostrate, for the hand of the LORD sustains him." (Ps 37)
The image of Jesus falling under the weight of the cross comes to mind. His steps on this earth were grounded, firm in God's will, yet still he fell under the burden of suffering. It was God's hand that sustained him. It is God's hand that sustains us when we fall. When we suffer, we usually think of Christ on the cross. Perhaps it is wise to think of Christ on his journey instead. Today's Provision: Ask Jesus to journey with you. We may be tempted to dismiss our suffering in light of the cross, but I think Jesus would rather we allow him to join us in our pain. If you are troubled, allow his hand to lift and sustain you.
Sat, Jan 30: "Faith is the realization of what is hoped for and evidence of things not seen." (Heb 11:1-2, 8-19)
"Two blind men cried out to him, 'Son of David, have pity on us!' Jesus said to them, 'Do you believe I can do this?' 'Yes, Lord,' they said to him…And their eyes were opened." Today's Provision: Have the courage to say, "Yes!" and to see what you want and need to see.

<![endif]>
---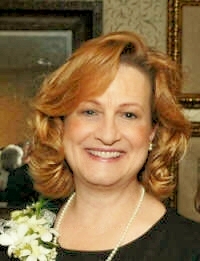 Elaine Ireland has a passion for working with parents and anyone who struggles to maintain a sense of God's love and peace amid the day-to-day challenges of life. She has a master's degree in Spiritual and Pastoral Care from the Pastoral Counseling department at Loyola, Maryland, with a focus on developmental psychology and spiritual guidance. Rooted in Ignatian spirituality, she is a writer, retreat and workshop leader, and presenter on topics such as pastoral parenting, "letting go," and finding the spiritual in the midst of everyday life. She lives in Ellicott City, Maryland with her husband, Mark and children, David and Maggie.
---
We hope you enjoy "Come and See!" and we welcome your input. Please contact Elaine Ireland at
ehireland@loyola.edu
with questions, comments, and responses.
---
© 2009 - 2020, Elaine H. Ireland - Images@FaithClipart.com
---
Up to 6 weeks of "Come and See!" reflections are saved here.
The latest is always listed first.